Ready to memorialize your parents' lives while they are still alive?
Don't live with regret.
Message me to get started!
Message Me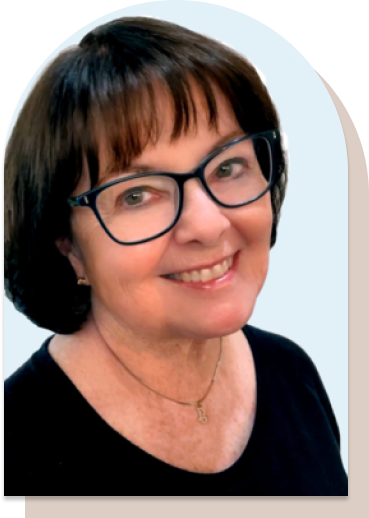 MEET JUDY BLAIR
VIDEOGRAPHER
I'm Judy and I help families preserve and share their memories.
Since I was a small child and the subject of my Dad's photography hobby I myself started taking photos and have continued all through my life.
To this day my passion is taking, organizing, and displaying photos, as well as producing videos, especially family legacy videos.
In 2002 I started taking photos of neighborhood parties and making DVD slideshows for my neighbors as gifts. They were so thrilled with the DVDs they encouraged me to do it as a business. Then, from photo slideshows I graduated to videotaping and making DVD movies and KeepsakePix was born!
And all this work has led me to my passion – family legacy movies. For a family to be able to watch and hear their parent(s) or grandparent(s) recount their family history, share their memories, or tell their stories (on video) and see the photos that bring those stories to life is the most rewarding feeling.
From personal experience I know when a loved one passes, watching the family legacy movie is a very cathartic experience and helps survivors with their grieving process.
And for the younger generations it is very educational for them to learn about their own family history in such a unique way.
WANT TO LEARN MORE ABOUT WHAT I DO?
Schedule a discovery call with me today!
WHY CREATE A FAMILY LEGACY MOVIE
Family legacy movies that incorporate stories, interviews, and old photos and film footage offer an effective and lasting way to help future generations understand their roots, their family culture and heritage.
THE VALUE OF A MEMORIAL VIDEO
If if you've ever lost someone you know how difficult it is to function immediately after the death. It's always a shock for the family, even if the person has been ill for sometime. The finality of it is so hard to bear even the simplest tasks are difficult to accomplish.
Need help planning the service? Ask me about the memorial service package.
ASK ME
PORTFOLIO
I specialize in family legacy movies and memorial videos.
HAPPY CLIENTS
My daughter recently got married in the wine country and after seeing over a thousand pictures I really wanted to do something very special as a Christmas present this year. I contacted Judy at KeepsakePix and I've just seen the final version of an amazing video photo montage. I am so excited and cannot wait for Christmas day when my daughter and son-in-law can open this package. It so captures the beauty and the fun of that day. The packaging for the gifts I am giving them is outstanding. The turnaround time was excellent and we have a perfect, perfect Christmas gift for our family. Thank you Judy!
Bonnie F.
"I have worked with Judy on multiple occasions. As a naturopathic doctor, I do many seminars to educate the community about diabetes, heart disease, digestive health, stress management, etc. Judy's professional videography and photography was instrumental in capturing my classes and posting them on YouTube so that I could reach out to more people. On a personal note, Judy also filmed and photographed my wedding in May 2016. The pictures were magical and now I know why. Judy has a special ability to immerse herself in any environment she captures, and thus feels the essence of what the occasion is about. As a result you feel relaxed and comfortable, and know that you are in good hands. She is such a joy to work with and truly cares about people, as demonstrated by her great work. I highly recommend her!"
Lena K.
So glad I chose KeepsakePix, Judy was wonderful to work with. She's extremely knowledgeable, gives great suggestions and really tells the story of your lost loved one. I cried the first time I saw the memorial video of my dad. Just beautiful, exactly what I was looking for…
Karen B.
I've seen Judy's work, and it is just excellent. She was so kind and worked with my mom last summer when she was visiting to get a family legacy movie planned for our family. I've seen a video she produced for a dear friend, and the way she captured the story and memories is so heart-warming. She has a wonderful, kind presence when working with elderly individuals which gets them to really open up and share their rich history and stories. I highly recommend Judy's excellent services! 🙂
DeAnna P.
Judy's work is always wonderful and I have seen numerous types of videos she's produced. She is a pleasure to work with and understands all aspects of videography and really takes her time to edit things just right. I highly recommend Judy if you are looking for a memorial video, event video or business video.
Nicole E.
I'm so glad you sent your newsletter because it reminded me to tell you that Gary brought his Family Legacy DVD here to San Clemente to give to his nephew for the kids. His nephew watched all of it and was really interested in Gary's story. He said he learned things about Gary that he'd always wondered about and that Gary had never told him. It was a very special time – watching the video with family. Thank you so much for your beautiful work in capturing the essence of Gary's love for baseball.
Toni C.
Judy I watched many of your "This is my Story" videos. OMG!! I was moved by their stories. And, so proud to call you a friend. What a wonderful gift you have given them. Thank you from them and me!
Kathy B.
Judy, Thank you for the beautiful work you did on Paul's Celebration of Life video. It was enjoyed by many and will be a wonderful keepsake. Thank You
Marg C.
"Hi Judy, my dad and I watched the Memorial DVD you made for my Mom and he loved it as much as I did. We love the style with the candles and you did a great job with the pictures too. I will set the video up as a loop on his computer so he can enjoy it. Thanks so much!!
Julie H.
"I came across Judy's card quite by accident at the "Post Net" store in Sunnyvale. I was trying to put together a memorial photo collage for my Mother's funeral service. I feel so lucky that I found her! In addition to photos, I also wanted to have a slide show with my Mom's favorite music put together but didn't have a lot of time so I contacted Judy and she created a beautiful memorial DVD for my Mother's funeral service within just days of my request. She was so kind, compassionate and understanding of my situation and was very prompt at responding to my calls and requests. Most notably was how wonderful the quality and content of the finished product came out. It was exactly what I had envisioned and my family and I will forever be grateful for this gift. We can now look back on this beautiful video to remember our special Mother. Thank you so very much Judy!"
Stephanie W.
"Hi Judy, Dave and I viewed the DVD for Greg's surprise party and absolutely love it! The edited photos looked great and we loved the transitions you did. And the icing on the cake was the video of him drumming on stage. Can't wait to show it on Saturday."
Julie H | Sunnyvale, CA
"As my biological clock was ticking away I decided to explore adoption. One of the requirements was a photo scrapbook that portrayed my life for potential birth mothers. Not being a scrapbook-type person, KeepsakePix saved my life. I attribute the birth mother's picking me to the beautiful digital scrapbook KeepsakePix made for me."
Kim | Adoptive parent | Chevy Chase, MD
"In the first testimonial video Kathy Bratcher gives a testimonial for the family legacy movie Judy made for Kathy's Mom's 90th birthday celebration."
Kathy Bratcher
"The second video is a combination of testimonial and a sample of the movie. John Kelly gives the testimonial for the family legacy movie Judy made for his Dad. It includes a snippet of the full-length family legacy movie with the testimonial."
John Kelly
"The third video was filmed just in time! Vicky's Mom was in failing health and so she wanted to capture her mother's memories while she could. Her Mom was very shy and didn't want to do a video so eventually her family convinced her that it would be a good thing. Eventually she did pass on and the family is very happy they did it when they did."
Vicky
Judy is a consummate professional and delivers her work in timely manner. She has an eye for editing and she is very detail oriented when it comes to digitizing photos for videos. I highly recommended her for your legacy video and memorial video needs. She brings a lot of her heart and compassion to everything she does and I will always appreciate her for coming through for me in my of needs on a tight deadline.
Caron S. | San Francisco, CA
Judy helped me to create a menu driven DVD of video from my mother's 90th birthday party. She was delight to work with the and the result was exactly what I wanted.
H T. | Cupertino, CA
FAQ's
THE PROCESS
FAMILY LEGACY MOVIES
First, we'll meet to get to know you, describe the process, and discuss the types questions you will ask
We'll set a date for the video shoot
I'll bring lights, cameras, and other necessary equipment.
I may rearrange furniture and set up lights and scene.
You'll give me the photos that support the stories in the video.
I'll create the video and we can preview the draft in person or on zoom.
I'Il make necessary changes and produce the final video
When it's finished I'll upload it to the cloud so you can download it to USB. Optional is DVD delivery in a beautiful faux leather display case.
MEMORIAL VIDEOS
First, a meeting either in person, phone call, or zoom to get to know you and what you are looking for.
Then you'll bring me or Fed Ex me your photos that you want in the memorial video.
You'll tell me what music the deceased liked.
I'll create the video and we can preview the draft in person or on zoom.
When it's finished I'll upload it to the cloud so vou can download it to USB to take to the funeral home for the memorial or funeral service.
Plans
FAMILY LEGACY MOVIE
Includes:
Meeting to review the process, answer any questions you may have and set a date for the video shoot
Up to four hours of shooting
Collection of photos and inclusion in the video
Draft preview
Uploading the video to the cloud
Optional upgrade addition: DVD delivery
$5000
MEMORIAL VIDEO
Includes:
Meeting to review the process, answer any questions you may have
Collection of photos to include photo touch up of all photos and scanning of paper photos
Collection of music
Draft preview
Uploading the video to the cloud
$750 (Rush add $200)
MEMORIAL SERVICE
Package
Includes:
Meeting to review the process and answer questions
Memorial video for the service
PDF file for multiple page booklet up to 8 pages. Includes Obituary, Order of Service, and color photos.
Four hours consulting, advice, and guidance on how to organize a memorial service event.
$1650
Other Video Services
90 seconds of video is great for testimonial videos, introduction or informational videos for your website or YouTube channel, announcements, or Instagram videos.
Want a series of instructional or "How do I" videos? Ask about package pricing for these.
Ask about a custom quote for: wedding videos, event videos, video editing and other video services.
Starting at $750.00
HOW DO PAYMENT PLANS WORK?
WE CAN WORK OUT CUSTOM PAYMENT PLANS, AS LONG AS YOU ARE PAID IN FULL BEFORE I FINISH THE VIDEO.
Option
installments every week
Contact me to work out the custom payment plan